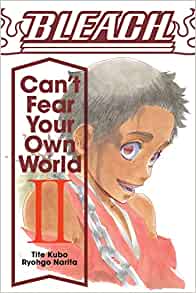 VIZ Media LLC
Bleach: Can't Fear Your Own World, Vol. 02
Regular price
$17.99
$0.00
Unit price
per
The bestselling paranormal action adventure manga series Bleach continues in novel form as an all-new threat arises!
The Quincies' Thousand Year Blood War is over, but the embers of turmoil still smolder in the Soul Society…
Hikone Ubuginu's mysterious origin story, and the secrets behind the very existence of the Soul Reapers and all their allies and adversaries, could be revealed to incite an all-out battle royal. Meanwhile, Urahara and Hisagi face down formidable enemies in Karakura Town as Tokinada Tsunayashiro's fiendish plan unfolds!
---