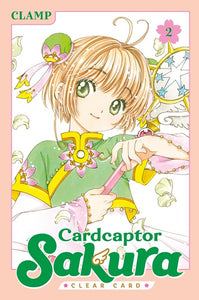 Kodansha Comics
Cardcaptor Sakura: Clear Card, Vol. 02
Regular price
$10.99
$0.00
Unit price
per
Seventeen years after the original Cardcaptor Sakura manga ended, CLAMP returns with more magical clow card adventures!
MYSTERIES WITHIN MYSTERIES
Strange things are afoot in Sakura's neighborhood again, beginning with the appearance of puzzling transparent cards in her dreams. Those same dreams have brought her a key that can capture the cards, but as Sakura begins to round up the troublemaking cards that are complicating her shiny new middle-school life, the mysteries only multiply--beginning with the mystery of the new transfer student in her class...
---