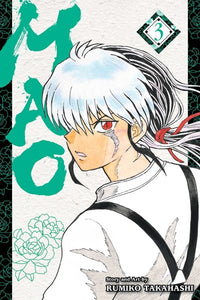 VIZ Media LLC
Mao, Vol. 03
Regular price
$9.99
$0.00
Unit price
per
Exorcise your destiny in an era-spanning supernatural adventure from manga legend Rumiko Takahashi!
When Nanoka is transported back in time to a supernatural early 20th century, she gets recruited by aloof exorcist Mao. What thread of fate connects them? Together, they seek answers...and kick some demon butt along the way!
The battle rages on as Byoki tries to take over Mao's body. Nanoka witnesses the accident that orphaned her unfold, and suspicion falls on her present-day guardians. Can her beloved grandfather and Uozumi be trusted? What about Mao, who has no memories of what he does in his hybrid form? Then, a former fellow apprentice to Mao's master attacks…with flaming heads! Was Mao really his master's golden child—or something else? Meanwhile, back in town, young women are disappearing. Who is the prime suspect?
---