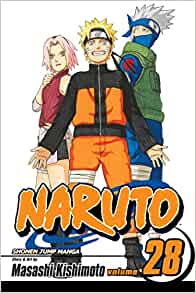 VIZ Media LLC
Naruto, Vol. 28
Regular price
$9.99
$0.00
Unit price
per
The world's most popular ninja comic!
Naruto is a young shinobi with an incorrigible knack for mischief. He's got a wild sense of humor, but Naruto is completely serious about his mission to be the world's greatest ninja!
It's been two years since Naruto left to train with Jiraiya. Now he reunites with his old friends to find out he's still not the most accomplished of his former teammates. But when one of them is kidnapped, it's up to Naruto to prove he's got the stuff to save them!
---