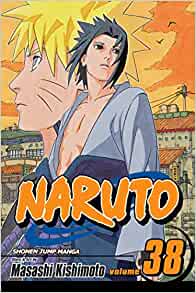 VIZ Media LLC
Naruto, Vol. 38
Regular price
$9.99
$0.00
Unit price
per
The world's most popular ninja comic!
Naruto is a young shinobi with an incorrigible knack for mischief. He's got a wild sense of humor, but Naruto is completely serious about his mission to be the world's greatest ninja!
Naruto finds that his new jutsu is harder to handle than he thought. Meanwhile, Sasuke seems to be falling even more under Orochimaru's spell. Despite all Naruto's efforts, he may have finally lost his best friend forever. But he'll use all his skills as a ninja to keep that from happening!
---