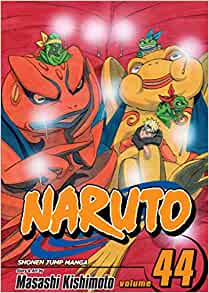 VIZ Media LLC
Naruto, Vol. 44
Regular price
$9.99
$0.00
Unit price
per
The world's most popular ninja comic!
Naruto is a young shinobi with an incorrigible knack for mischief. He's got a wild sense of humor, but Naruto is completely serious about his mission to be the world's greatest ninja!
Naruto must decipher the cryptic last words of his beloved mentor. What did Jiraiya find out about the leader of the Akatsuki that was so important he had to hide it in code? And can Naruto stand a fighting chance against those who managed to take down one of the Three Great Shinobi?
---