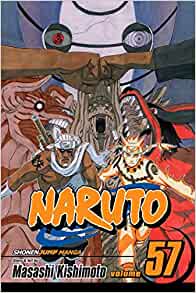 VIZ Media LLC
Naruto, Vol. 57
Regular price
$9.99
$0.00
Unit price
per
The world's most popular ninja comic!
Naruto is a young shinobi with an incorrigible knack for mischief. He's got a wild sense of humor, but Naruto is completely serious about his mission to be the world's greatest ninja!
Madara of the Akatsuki joins the fray on the battlefield. His powerful attacks, and a secret plan, take their toll on the Allied Shinobi Forces. Naruto and Bee rush to help their friends, but the leader of the Cloud Village will do anything to stop Naruto from risking his life—even if he has to fight Naruto to do it!
---