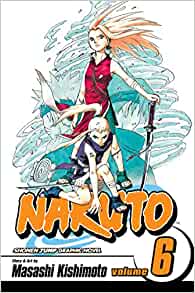 VIZ Media LLC
Naruto, Vol. 06
Regular price
$9.99
$0.00
Unit price
per
The world's most popular ninja comic!
Naruto is a young shinobi with an incorrigible knack for mischief. He's got a wild sense of humor, but Naruto is completely serious about his mission to be the world's greatest ninja!
Naruto, Sasuke and Sakura passed the written portion of the Chûnin Exam, but that was only the beginning! Now in the thick of the exam's second phase, held in the aptly named Forest of Death, instructor Mitarashi Anko has promised to cut the number of advancing teams by half. And a mysterious predator in their midst is after Sasuke!
---