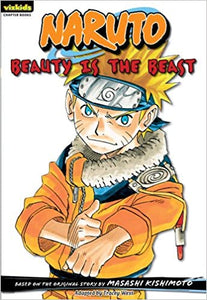 VIZ Media LLC
VIZKIDS - Naruto: Beauty Is The Beast, chapter book Vol. 13
Regular price
$4.99
$0.00
Unit price
per
Meet Naruto, he's a class-clown, a lazy bum, a total prankster, and could just possibly be the world's most powerful Ninja!
Naruto is a ninja-in-training with an incorrigible knack for mischief. He's got a wild sense of humor, but Naruto is completely serious about his mission to be the world's greatest ninja!
Beauty Is the Beast
Naruto and the other boy ninja have all had their chance to be tough. Now it's the girls' turn. First, their teacher Anko steps in to help during a battle against Orochimaru, their weirdest enemy yet! And then Naruto's friend Sakura must make a very big decision!
---